Cerdanya EcoResort & SPA: Where Sustainability Meets Luxury
Born out of love for the mountains and a deep connection to the roots of La Cerdanya and La Serra del Cadí, Cerdanya Ecoresort is more than just a hotel; it's a legacy of passion and sustainability.
Today, we delve into the sustainable narrative of this remarkable establishment, uncovering the motivations, achievements, and unique offerings that make it a haven for conscious travelers.
What is the purpose of Cerdanya EcoResort & SPA?
In 1944, Mr Josep Casanovas, driven by a longing for his beloved mountains, embarked on a project to showcase the majesty of La Cerdanya. His vision, the Hotel Muntanya, became the bridge that reconnected him with his precious home. Arturo Isern, the other grandfather, reinvented himself in 1967, opening a campsite born out of a love for Pyrenean horses. The union of their families gave birth to a new perspective in 2017, the Cerdanya Ecoresort, offering experiences that connect people with nature.
Located in the heart of the Pyrenees mountains, Cerdanya EcoResort & SPA offers a unique experience for travelers seeking a sustainable and purpose-driven stay. Founded with a mission to promote environmental and social responsibility, this eco-friendly mountain resort has not only achieved impressive numbers in terms of sustainability but has also created a one-of-a-kind vacation spot for guests.
And what did they accomplish so far, in actual numbers?
The purpose of Cerdanya EcoResort & SPA is clear - to promote sustainable practices and protect the environment. It has achieved significant milestones in its sustainable journey. Over 90% of the energy utilized is renewable, with a robust system of solar panels and biomass heating. The commitment to water conservation is evident in the use of rainwater for various purposes, reducing water wastage. The gastronomic choices, with 70% organic, gluten-free, and vegetarian options, showcase their dedication to responsible dining. The recycling program covers a wide spectrum, from organic waste to batteries, contributing to a circular economy.
How does this purpose shape the experience that Cerdanya EcoResort & SPA provides for guests?
Well, it's evident from the moment you step inside. The resort boasts various eco-friendly accommodations, from cozy mountain cabins to luxurious suites, all designed with sustainability in mind. Guests can feel good about their stay, knowing that they are supporting a cause and making a positive impact on the environment.
Next to their purpose. What makes Cerdanya EcoResort & SPA a nice place to stay?
Aside from its purpose, EcoResort Cerdanya is also a fantastic place to stay for many other reasons. The stunning location in Prullans, Spain, offers breathtaking mountain views and a tranquil atmosphere. Guests can enjoy a range of activities, from skiing and hiking to relaxing spa treatments at the full-service spa. The resort also features two restaurants serving delicious, locally-sourced cuisine, and two bars for a refreshing drink after a day of exploring.
It's located in Prullans, what are the highlights?
One distinct feature of Eco Resort Cerdanya is its commitment to showcasing the local culture and traditions. The resort offers workshops on traditional Catalan cuisine and handicrafts, giving guests the opportunity to immerse themselves in the culture and learn something new. This unique approach to tourism makes for a truly special experience that goes beyond a typical vacation.
Cerdanya EcoResort & SPA
Prullans, Spain
Supporting Environment
For conscious travelers seeking a sustainable and purpose-driven stay, Cerdanya EcoResort & SPA is the perfect choice. With its impressive sustainability initiatives, stunning location, and unique guest experiences, this eco-friendly mountain resort offers much more than just a place to stay, whether you are a hiker, cyclist, biker, or just a nature enthusiast, there is something for everyone here.
Embark on a journey with Cerdanya Ecoresort, where every stay contributes to a legacy of sustainability, respect for nature, and a deep connection to the beauty of La Cerdanya.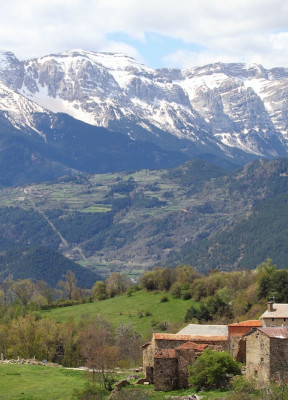 Subscribe to our newsletter for more interesting articles about sustainable travel
About the author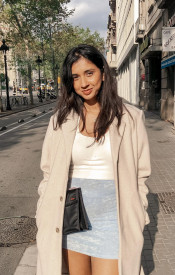 Palak Bothra
Palak studied Management and Entrepreneurship then continued to get her Master's Degree in Digital Marketing. A dedicated spirit to the start-up world, Palak has 4 years of experience in organic growth strategies.