Located in the picturesque town of Parres, Spain, Puebloastur Eco-Resort Wellness & Spa offers an idyllic escape for conscious travelers. Blending luxury with sustainability, this 5-star hotel is the perfect destination for those looking to relax and rejuvenate while also making a positive impact on the environment and the local community.
Puebloastur's commitment is simple—blend village aesthetics, respect nature, and deliver unparalleled hosting excellence. Surrounded by a forested haven, it's not just a destination; it's an unforgettable experience.
What is the purpose of Puebloastur?
What makes Pueblo astur truly unique is their strong commitment to a purpose beyond just providing a luxurious guest experience. With a focus on sustainability and community development, this hotel is making real, measurable differences in their surroundings.
And what did they accomplish so far, in actual numbers?
With a focus on renewable energy, including geothermal and aerothermal sources, 70% of its daily operational energy needs are self-produced. This means hot water, heating, and air conditioning—all powered sustainably.
How does this purpose shape the experience that Puebloastur provides for guests?
From eco-friendly amenities to locally sourced, organic ingredients in their meals, every aspect of the hotel is designed to minimize its impact on the environment. Guests can also participate in sustainable activities like hiking or visiting nearby eco-farms, further immersing themselves in the hotel's purpose.
Next to their purpose. What makes Puebloastur a nice place to stay?
The hotel's location in Parres, in the beautiful Asturias region of Spain, provides a breathtaking backdrop for guests to relax and unwind. With stunning views of the surrounding mountains and valleys, Puebloastur offers a peaceful escape from the hustle and bustle of city life.
It's located in Parres, what are the highlights?
The hotel's amenities, including a spa, an outdoor pool, and an on-site winery, make for a luxurious and indulgent stay. Guests can also explore the nearby attractions, such as Mirador del Fito and Cañón del Descensu del Sella, with ease thanks to the hotel's area shuttle service.
Puebloastur
Parres, Spain
Supporting Community
At Puebloastur, luxury and sustainability go hand in hand. By choosing to stay at this hotel, guests not only treat themselves to a luxurious vacation but also contribute to a greater purpose. With its impressive sustainability achievements, breathtaking location, and exceptional amenities, Puebloastur is more than just a hotel – it's a destination for conscious travelers looking to make a positive impact. Book your stay now and experience the beauty of Asturias while leaving a positive footprint on the world.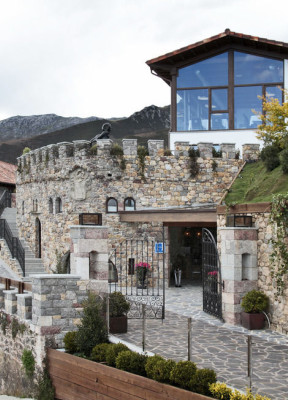 Subscribe to our newsletter for more interesting articles about sustainable travel
About the author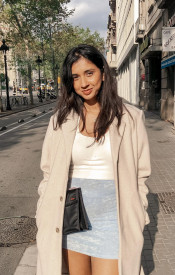 Palak Bothra
Palak studied Management and Entrepreneurship then continued to get her Master's Degree in Digital Marketing. A dedicated spirit to the start-up world, Palak has 4 years of experience in organic growth strategies.